My name is Michael, I am the owner and operator of Big Boss Chauffeured Wheels.
I have been in Transport for 15 years and provide reliable & personal service for your travel needs.
Personalised transfers to Sydney Airports and Cruise Terminals
Transfers to and from Sydney Olympic Park Hotels
Preferred provider to Pullman, Novotel and Ibis at Sydney Olympic Park
Transport to chosen destinations
Vehicles to accommodate individuals or groups
Corporate travel, specialised events and tours
Booster and Baby Seats available
Professional and accredited drivers
On line pre booking available
All major credit cards accepted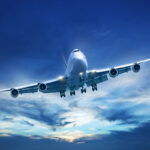 My family and I have regularly used Big Boss Wheels for our airport transfers for many years - multiple persons, multiple pickup points, lots of complex luggage - skis, bicycles etc. Nothing is too much trouble for Michael who always ensures our timely arrival at the Airport...and at a very competitive price.
"As a client of Michael Kovas for many years now I must say he has always been impeccable when it comes to service and punctuality he is a true professional within his industry. He has always been our preferred driver and always will be. A true gentleman."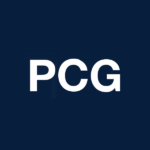 "For 10 years, Michael Kovas has looked after the Stathis Family and our business Pacific Consulting for transfers to the airport and Homebush Olympic Stadium for Sydney Kings basketball events. Michael is a leader in his industry when it comes to professionalism, connecting with our family and looking after my business colleagues to and from the basketball. Our family always look forward to catching up with Michael and he always has something for the kids when we return from a long journey. In the same way Michael looks after us with refreshments and snacks to and from the basketball stadium. We always have the option of a 9 seater or 13 seater depending upon our needs. We look forward to another 10 years with Michael looking after both our family and business. Thanks Michael, you are outstanding!!"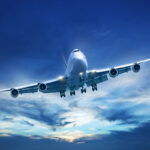 "I have used Michael for over 8 years on both a business & personal level. During that time the service has been 1st class & Michael has never let me down. From the quality/cleanliness of his vehicles to his caring/cheerful personality & professionalism, you could not want or ask for more. Michael is always my 'go to person' when I need transport solutions."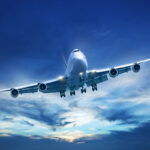 "On our most recent trip to Bali in December of 2019 just prior to Covid19 entering our lives, we had the opportunity to use Big Boss Chauffeured Wheels to drive us to and from Sydney Airport upon departing and returning. Thank you to Michael Kovas, our Chauffeur, for providing the most pleasant and wonderful service, made the transfers stress free, was punctual, professional and very friendly. Carried and protected our luggage. We will definitely be travelling with this amazing company at all times in future. His fees are very affordable and the experience overall was exceptional."
"After commuting from Queensland to Sydney on a regular basis for 22 years I was taking the obligatory taxi to my various destinations. Only by good fortune due to those taxi's not arriving (again) I ran into Big Boss Wheels and Michael Kovas some 7 years ago and haven't looked back. In fact our national teams when arriving into Sydney now use Michael. Why? Quite simply reliability, Michael knows where he's going, clean cars and just a bloody good bloke."